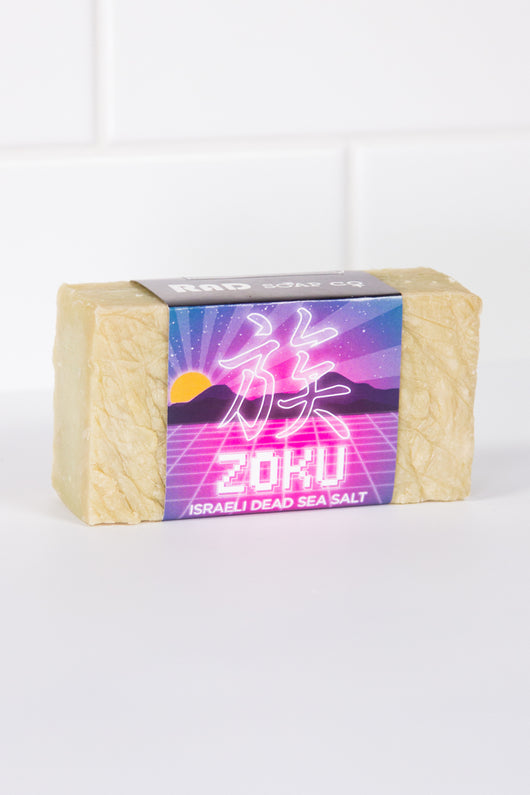 Zoku Natural Body Bar 6 oz by Rad Soap Co.
Regular price $13.99 Sale
A Rad exfoliant body bar infused with a polypore mushroom extraction, apricot oil and Israeli Dead Sea Salt for a gentle exfolating bar enriched with magnesium, antioxidants 
This Rad body bar is created using Rad proprietary process and crafted with the finest all-natural ingredients for a moisturizing and smooth-lathering bar of soap for gently cleansing the skin. This bar contains a plant based extraction of polypore mushrooms (which are bursting with antioxidants) and apricot oil for a smoother absorption, soothing irritation and anti-aging properties. Additionally this bar contains an exfoliant of Israeli Dead Sea Salt for it's high levels of Magnesium which aids in combating fluid retention, signs of aging and calming the nervous system.