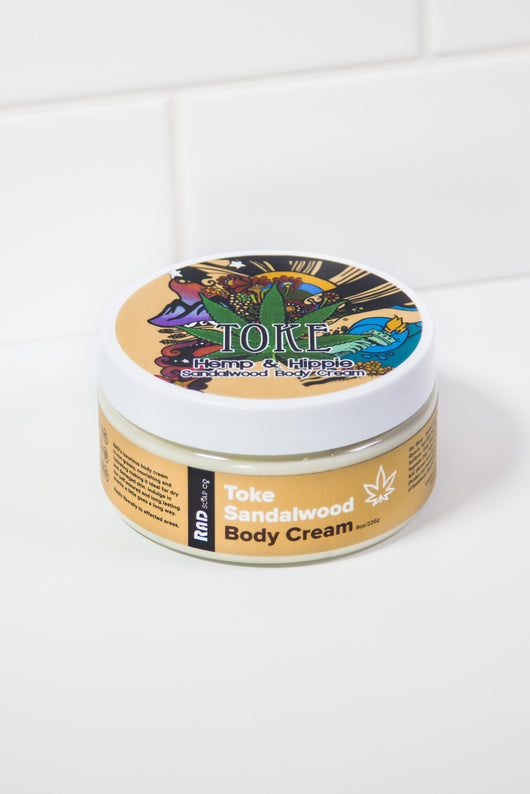 Toke Natural Body Cream 8 oz by Rad Soap Co.
Regular price $23.99 Sale
A Rad body cream with Hemp Seed Oil and the ultimate hippie's scent of Sandalwood and Vanilla.
This Rad body cream is created using Rad proprietary process and crafted with the finest all-natural ingredients for a highly moisturizing, quickly absorbing, gentle body cream.