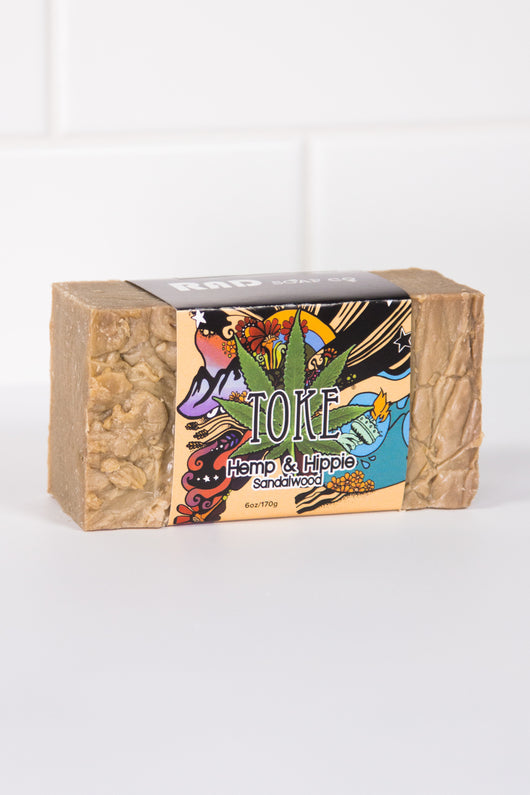 Toke Natural Body Bar 6oz by Rad Soap Co.
Regular price $11.99 Sale
This Rad body bar is created using Rad proprietary process and crafted with the finest all-natural ingredients for a moisturizing and smooth-lathering bar of soap for gently cleansing the skin.
A Rad body bar infused with Hemp Seed Oil and the ultimate hippie's scent of Sandalwood and Vanilla.