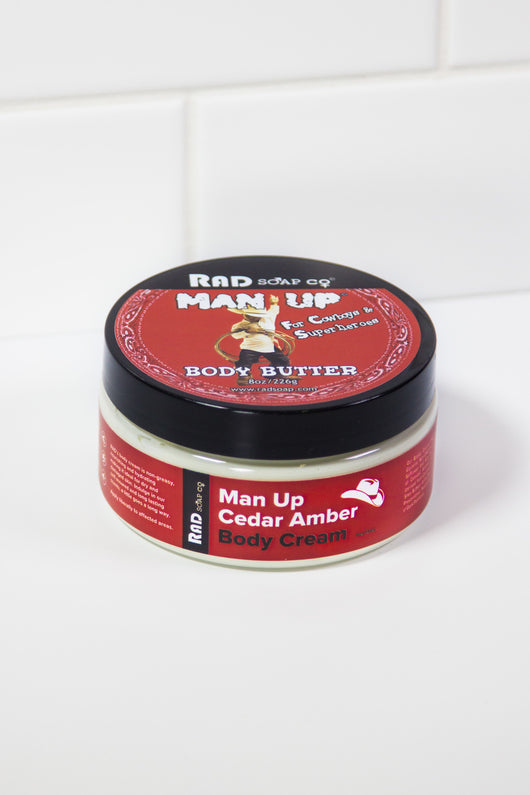 Man Up Body Butter 8oz by Rad Soap Co.
Regular price $28.99 Sale
A rich Rad body butter with Cocoa Butter, Kokum Butter and a spicy/earthy scent.
This thick and creamy, Cedar & Amber Rad body butter is created using Rad proprietary process and crafted with the finest all-natural ingredients for a highly moisturizing, quickly absorbing, gentle body cream. Additionally this butter contains Cocoa and Kokum Butter effective for providing a deeply luxurious moisturizing effect without a greasy residue.