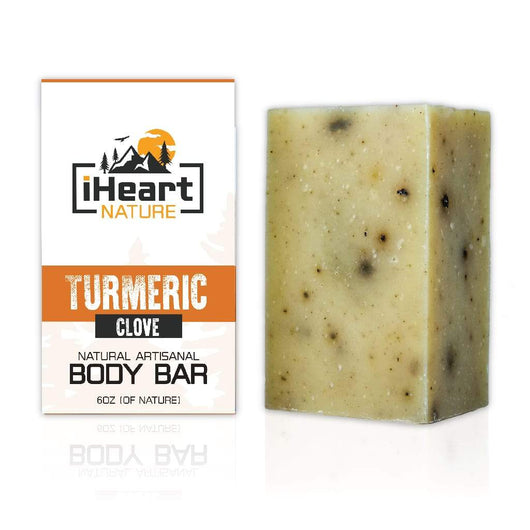 iHeart Nature Turmeric Clove Body Bar 6 oz.
Regular price $13.99 Sale
Turmeric is extensively used in Ayurveda Healing Arts for its numerous skin nourishing benefits. Turmeric Soap is loaded with turmeric powder and turmeric essential oil, luxurious skin nourishing and Ayurveda ingredients, invigorating aromatherapy of turmeric and clove and exfoliating clove buds.
Large lasting 6 oz Bar is packed with retained glycerin, shea butter and jojoba oil for a rich moisturizing lather.