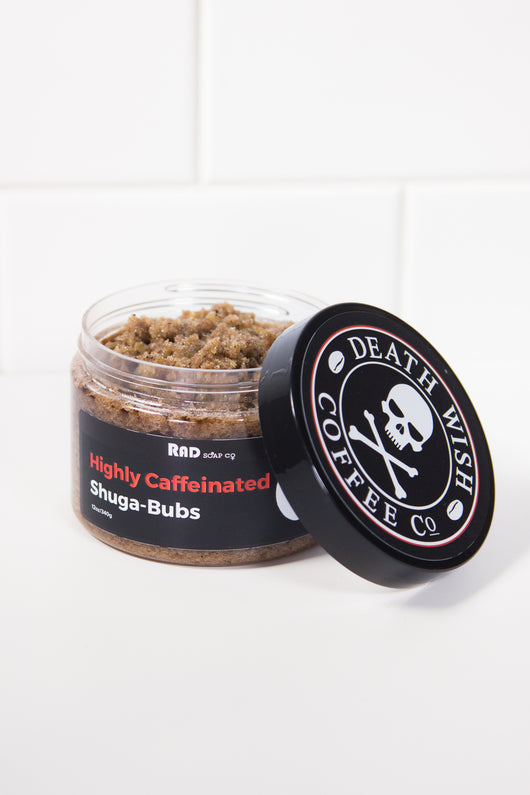 Death Wish Highly Caffeinated Shuga-Bubs 12oz by Rad Soap Co.
Regular price $24.99 Sale
This unique Rad Shuga Bub scented with coffee is designed to be a powerful exfoliant creating a gentle abrasion to even out the skin tone, eliminate dead skin cells, tighten pores and reduce signs of aging. A unique sugar scrub creation also lathers like a bar of soap to gently moisturize while exfoliating. Additionally this product contains extractions of Death Wish Coffee and Death Wish Coffee grounds effective for firming, reducing redness, reducing the appearance of blemishes and combating cellulite. The Death Wish extractions and grounds in this scrub contain 200% more caffeine than a cup of coffee that can be absorbed directly through your skin.