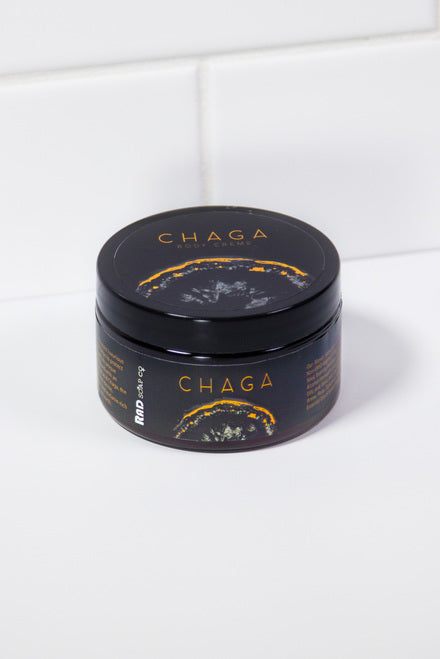 Chaga Body Cream 4oz by Rad Soap Co.
Regular price $28.99 Sale
A botanical Rad body cream infused with a Chaga Mushroom extraction and blend of moisturizing and enriching oils.
This botanical Rad body cream is created using Rad proprietary process and crafted with the finest all-natural ingredients for a highly moisturizing, quickly absorbing, gentle body cream. Additionally, this cream contains Wild Harvested Chaga Mushroom extractions. Known as the strongest antioxidant in the world, it's anti-aging properties and high levels of melanin, this mega mushroom makes this Chaga cream ideal for all ages and skin types.